Playing condition repairs can be booked by appointment and done "while you wait" or dropped off, and are billed hourly at $85 per hour.
For musicians that need a same day "drop everything" emergency repair we bill an additional $100 rush fee. 
Re-pads for Alto and tenor saxophone start at $1,375 + Pads and Materials.
Overhauls for alto and tenor saxophone start at $1,500 + Pads and Materials 
Baritone $1875 + Pads and Materials.
Additional costs will be incurred only if there is additional body tube bends, dents, cracks re-soldering etc. All of these things can be assessed beforehand in person. Repair estimates and are always 100% free of charge.
Flute and clarinet overhaul prices will be assessed in person, and explained in detail.
Our saxophone repairs and overhauls are done to the highest level of precision, and use nothing but the finest repair materials available in the industry. We offer many different custom options of resonators, and pads. We are extremely dedicated to doing the highest level of repair possible to your instrument and we not satisfied until your instrument is practically playing itself!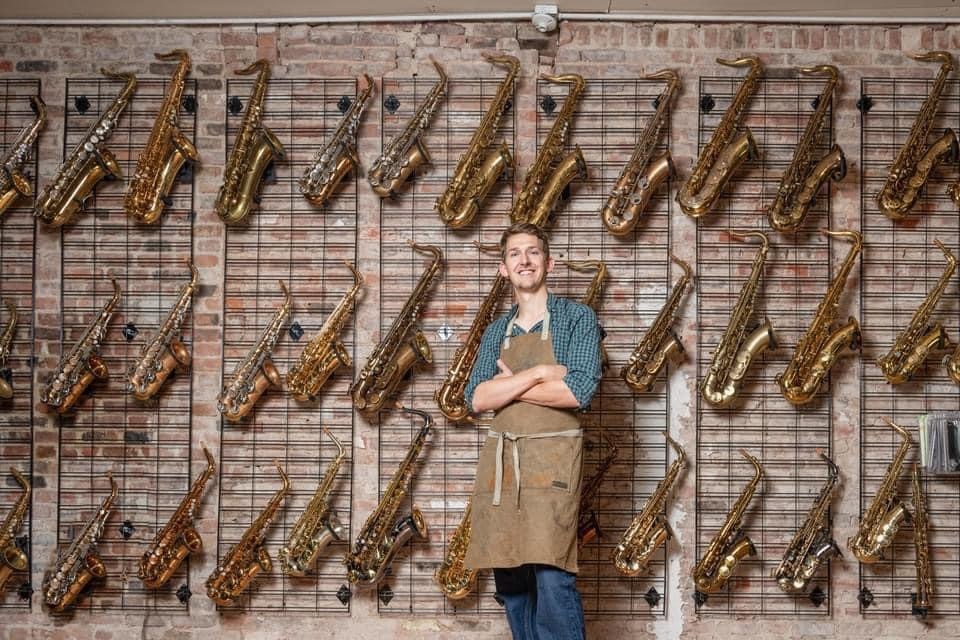 Our overhauls include:
Straightening of the saxophone body​
Full disassembly
Re-soldering of any loose or missing braces or posts
Removal of all pads, corks, felts, and old adhesive
Ultra Sonic cleaning of all parts, keys, body, and neck
Expert dent removal throughout body tube, bottom bow, and neck
Refitting of the neck to make airtight seal with the body tenon
Fitting of the rods to the internal dimensions of the Posts.
Complete key-fitting of the horn making sure that none of the keys have any key binding, side to side, or rotational key play.
Dry fitting of the pads to each cup to insure a snug fit and no undersized pads
Installation of customers choice of resonator
Installation and pad work of all new pads
Installation of all new corks and felts and teflon for low friction
Precision regulations done with high quality materials ensuring that your horn stays in adjustment
Setup and adjustment for optimal playability and feel for each horn.
Extensive play testing by a professional saxophone player.
Re-corking of the neck and fitting to the customers choice of mouthpiece.